The content is derived from issuewire.com.
(18 July 2023) – "Swapifly Limited" and "Hong Kong Baptist University Business Society Research Team" announced that they will conduct an exciting industry-academia cooperation research project. The project focuses on using artificial intelligence machine learning and ChatGPT for online retail trend analysis.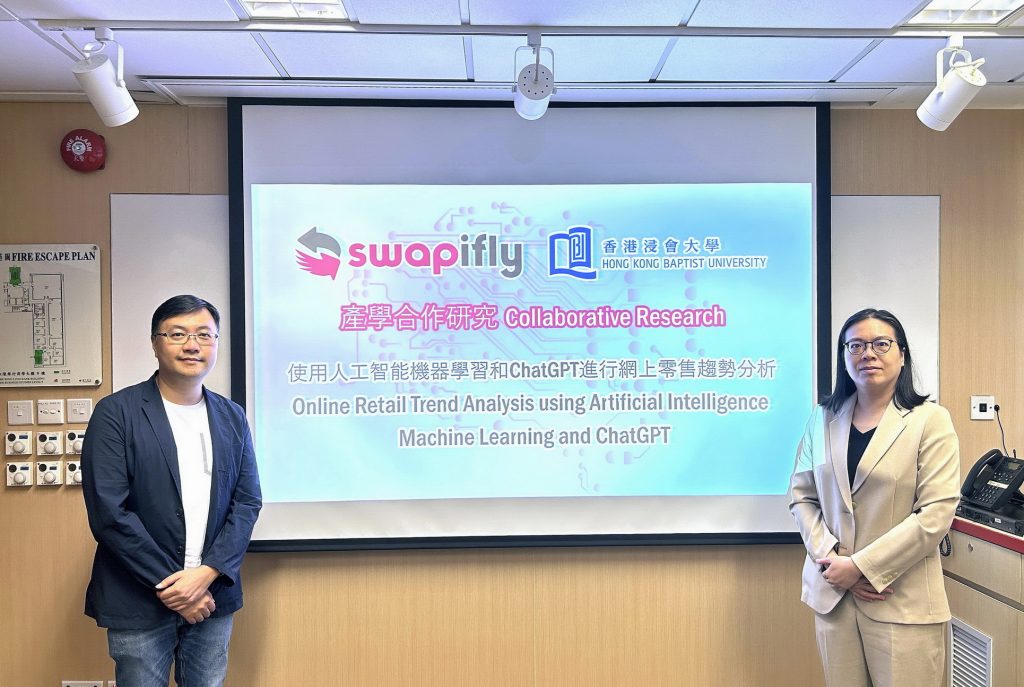 Swapifly Technology Limited" won the Best Artificial Intelligence Online Classification Platform Award at this year's FinTech Awards and received incubation funding from Hong Kong Science and Technology Park Corporation as a [Incubation Program] incubation company. Swapifly has been committed to innovating the online retail industry. With the in-depth application of cutting-edge technologies such as artificial intelligence machine learning and ChatGPT, it has successfully created an excellent buying and selling platform and focuses on the resale of limited edition, out-of-print, and luxury goods.
For more information, please visit https://www.issuewire.com/swapifly-and-hong-kong-baptist-university-join-e-tailing-data-research-using-ai-machine-learning-1771760073061230.
#AI #MachineLearning #ChatGPT #Swapifly #FinTech #OnlineRetail