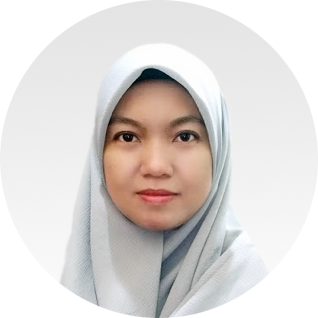 Position: Specialist
Organization: CyberSecurity Malaysia
Hasnida Zainuddin had joined CyberSecurity Malaysia since 2011 under the Information Security Certification Body Department (ISCB). Currently she manages the product certification scheme named Malaysian Common Criteria Evaluation and Certification (MyCC) and MyTrustSEAL. She is also one of the Certification Body's auditor for ISO/IEC 27001:2013 (ISMS) and ISO 22301:2019 (BCMS) since 2012 and 2018 accordingly.
She graduated from University of Malaya, in Information Technology (Management). Her early working experience was in Manpower Planning in HR and also the administrator to the organization's system and portal. She then explored other areas and be part of the Governance, Risk and Compliance team to implement the information security management and software development security as to maintain compliance of the international standards requirement. These experiences had given the opportunity to joined CyberSecurity Malaysia under the certification body department (ISCB).